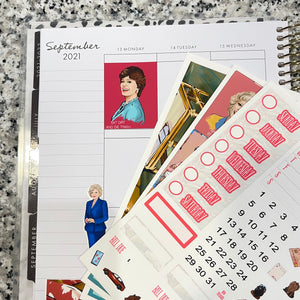 The Golden Girls
Who would have known that The Golden Girls is a pop culture iconic type of show. It debut on September 14, 1985 and over 30 years later, people are still talking about this tv show and watching it.
What's included:
3 - (5x7) page stickers. 
Few Things:
No coupon usage of any kind.
No limits to how many purchased.
Please order this item only. To ensure quick shipping.